The Soaring Ecstacy of Destiny
The following is excerpted from correspondence between Zoe Kinney, would-be Nike customer, and John Kasianczuk, Director of Stores for Nike.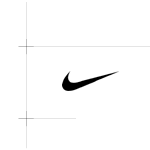 Subject: San Francisco NT complaint

My husband, Tim, needs new running shoes. In the past, he has worn either New Balance or Nike and been pleased with both brands. This weekend, we went to your store in Union Square, San Francisco, where we work and reside, to browse. Tim decided on two pairs to try on. After trying to get the attention of a sales associate for five minutes of being ignored, he asked for his size in both pairs. Another five minutes later, the sales person produces only one pair. We politely asked for the second with the reply of, "Oh yeah. I forgot." At that point we figured, OK, everyone forgets sometimes, he'll be back. In the meantime, Tim decided that he really liked the shoes he had already tried and would purchase them if the others were not as comfortable. He never came back. For another five minutes, we sat and waited for a sales person (along with the other 6 or 7 customers in the department at the time). An entirely different salesperson arrives and we ask him to try on the other pair of shoes. AND HE DOES THE SAME THING AS THE FIRST. We waited again. The second sales associate forgot. He continued to help other customers. We waited. He walked by us. He ignored us. We waited. He walked by us three or four more times and continued to ignore us. We got sick of waiting. We left. We're never going back to your store. In fact, we were so irritated, we're not going to purchase your products ever again. I worked in the service industry for over ten years and would never have dreamed of treating anyone like this.

Of course we'll tell other people about your crappy service and maybe they won't bother to patronize your stores either, but you probably don't care because YOU'RE NIKE AND PEOPLE ARE GOING TO BUY YOUR STUFF REGARDLESS BECAUSE THEY WANT THE SWOOSHY THING ALL OVER THEIR CLOTHES AND SHOES.

Signed,
Zoe Kinney
Ms. Kinney,
Thank you so much for bringing this incident to our attention. I assure you the service or lack of, you and your husband experienced while visited our San Francisco Niketown location is not represented of our expectations of customer service. Cal Dowers, our general manager, will be in contact to discuss your experience.
I would appreciate the opportunity to serve your needs again, and rest assured we value your patronage.
John Kasianczuk
Mr. Kasianczuk,

Quite honestly, I didn't expect to receive a response to my complaint, and I was pleasantly surprised with the speedy fashion in which you, Mr. Kasianczuk, did so reply. It has been a week, however, since I've had any correspondence from anyone at Nike, which quite frankly, seems a bit long when one is awaiting a promised reply. Such a delay seems awfully similar to what my husband and I experienced at your Niketown store in San Francisco. I mean, people are only going to wait so long to try on a pair of shoes, just as the lonely and brokenhearted can only yearn so long for a lost love before moving on. And alas, my husband found true love this past Saturday with a pair of nubby, brown New Balance trail runners. Oh how they caress his feet with such warmth and tenderness, as he only dreamt of knowing with those big blue Nikes in their fancy Union Square shoebox. All his hopes and dreams with the seductive Nikes betrayed him as he rose higher and higher, all the way to the fourth floor of the Nike-cropolis, just to be dashed down as Icarus once was. But as luck may have it, the humble New Balance found him and resurrected him, gave him bold new hopes where there was only despair and betrayal. Ahh, the freedom of an unchained heart, to truly know the soaring ecstasy of destiny, a perfect match, a left and a right.

And at that, I bid you adieu.

Very Sincerely,
Zoe Allegra Kinney

P.S. BOO-YAH!!!!!